ABOUT FESTIVAL
ABOUT THE FESTIVAL
5th SOLANIN FILM FESTIVAL
NOWA SÓL, 21-25 AUGUST 2013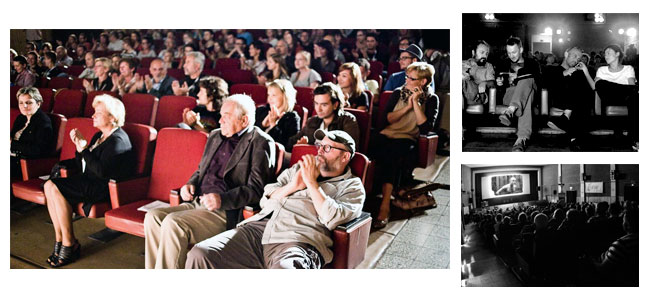 SOLANIN FILM FESTIVAL is an independent film festival which resulted from passion, engagement and faith in the power of cinema. Most of all, Solanin presents independent productions and fascinating Polish movies as well as European and World cinema. We present, reward and promote independent films and their authors. 5th Solanin Film Festival will take place on 21-25 August 2013.
For four years, the Festival proved to put culture first and that is the reason of its power! However, lovers, enthusiasts and cinema spectators are always necessary for OFF to have POWER. Solanin needs you for the 5th time!
Again the main focus is on inventive amateurs and experienced professionals both from Poland and Germany. We are waiting for pictures which are authentic, powerful and uncompromising. They should force some reflexion but also show in a humoristic way everyday problems. Solanin Film Festival presents CINEMA full of real emotions which can be felt and discussed since therein lies the POWER!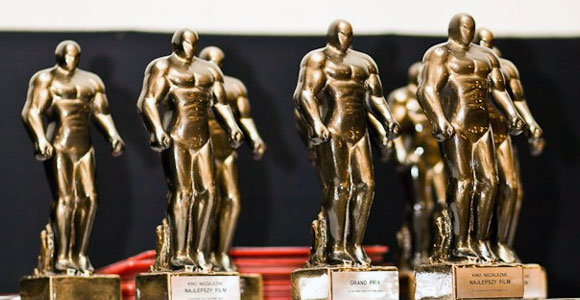 5th Solanin emphasises the idea of competition which were developed by previous editions. There will be following contests:
Independent Cinema Competition – for self-though filmmakers, amateur film groups and enthusiasts who make films on their own

Professional Cinema Competition – for students and graduates from film schools as well as professional film groups which make their films in association with their school, Polish Film Institute or with a major sponsorship.

New Form Cinema Competition – for all authors experimenting with form and content, making movies beyond established conventions. There are three categories: animation, music video, experiment.

Lubuskie Cinema Competition – for authors from the Lubuskie province and films which take place in this region.

German Cinema Competition – for young filmmakers from Gemany who make independent films.

 
From all the films participating in the competitions, the GRAND PRIX of the FESTIVAL will be chosen by the jury.
The jury members form previous editions: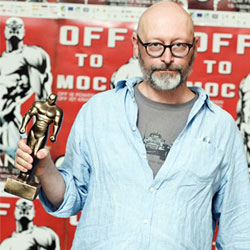 In 2012 the honour award - POWERFUL SOLANIN was given to Wojciech Smarzowski for his powerful and uncompromising films. During the 5th anniversary edition, special awards will be also given.
Nowa Sól will be for the fifth time the place to see pictures appreciated during the most prestigious film festivals in the world, as from Cannes, Venice, Berlin, Sundance and movies awarded by the Oscars, the Golden Globes Awards or other European and Polish film awards. The important point of non-competitive film presentation will be the German Cinema.
As it was last year, during the Solanin there will be a strong emphasis on debates about the idea of cinema and also meetings with special guests of the Festival. During this year's edition of the Festival, there will be also theoretical as well as practical workshops for young filmmakers beginners and for those who possess some experience already. Whereas, in the evening to relax, music events and night outdoor shows will be held.
5th SOLANIN FILM FESTIVAL is an event focusing professionals filmmakers and amateurs in one place, for who not the commercial profit is important but the joy of creating. Precisely, this joy has real power.
We hope that after this 5th edition of the Solanin Festival we all will be able to say that OFF HAS POWER!!!